29 Jun 21 | By Climate Master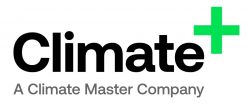 Say hello to Climate Plus 🙂
We've given our service & repair team a fresh, new look! Introducing Climate Plus, a Climate Master Company.
From July 1, the Climate Master service department will operate under a new brand name. Climate Master will continue to operate as it has for over 20 years, now with a focus purely on new product installations for all things Air Conditioning.
Climate Plus is a new look for our service department and we expect with a focus purely on service and repair, to be delivering the highest level of service at all times!
What changes?
If you have an existing booking for service or repair with Climate Master, it will transfer straight over to Climate Plus, so don't worry!
Nothing changes for our clients, other than a different logo. It's the same great service and smiling service technicians you've always had attend – they'll just look a bit different.
You can still call the Climate Master phone number, select the option for service and repair and you'll be put straight through to Climate Plus.
In exciting news, you can now book your service or repair online! You can even select a day and time when booking. Better yet, our technicians will now be able to take payment via an app on their phone and send you a receipt on the spot.
So what does Climate Plus do?
Simply put, Climate Plus keeps your products working at their best. Our focus is Climate, Plus more – service, advice, repair is our motto and our team of expert technicians and electricians can help you with the following:
Heating and cooling annual maintenance & repair
General home electrical
Solar repair and maintenance
Hot water repair
Hot water new installations
When does this change occur?
As of July 1, 2021 you will have a Climate Plus van attend to repair or service you gas heater, evaporative cooler or reverse cycle air conditioner.
If you have any issues or concerns, give us and call and we can have a chat!