What is a reverse cycle system?
Ducted reverse cycle air conditioning is a whole of home solution. There is an outdoor unit that does the hard work and an indoor unit which is installed in the ceiling or under the floor. Insulated duct connects to the indoor unit and supplies air to each room via ceiling or floor outlets.
Ducted reverse cycle systems are all electric and utilise refrigerant for both heating and cooling – as an all electric system they are the perfect companion for your on-roof solar array!
How to choose a ducted reverse cycle system for your home
If you're looking to retro-fit ducted reverse cycle in an existing house we will need to take into account a few things. Don't worry, Climate Master have the expertise to help you through the process. Here's a few of the things we need to consider when quoting:
Your home's floor plan: how many levels are there? What are the dimensions of the rooms (including ceiling height)?
House type (brick, weatherboard etc).
How many people are living in your home
Primary use of each area (sleeping, living, cooking, office).
The ceiling cavity space – if there's limited ceiling space, you might need underfloor ducts instead
The roof type, is it flat, pitched, colorbond or tiled
An area for you outdoor unit – just as with split system air conditioners, the outdoor unit needs to be installed somewhere that is considerate of noise (for you or your neighbours!).
Large ducted systems might require a three-phase power, send through a picture of your switchboard with your floor plan when you request a quote and we can advise whether you have three-phase power
Ready for a quote? It's easy!
Send us your floor plan and address, it's all we need to quote!
Request a quote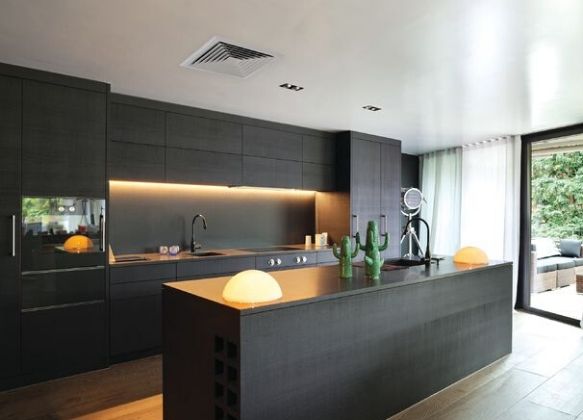 What features do I want?
When choosing your ducted reverse cycle air conditioner there are a few features to consider:
Zones: Simple on/off zones allow you to turn off a room or part of your home that you don't want to heat or cool to avoid needlessly conditioning your entire home. These zones are generally great for areas you don't use often, keeping in mind you generally can't switch off more than around 30% of your total outlet count.
Smart Zoning: Bring your air conditioning into the future with remote access (via phone), temperature control in each zone and the ability to turn any zone on or off – eliminate hot and cold room, save energy and have the ultimate convenience. Check out the link below for more information!
Controls: Air conditioning manufacturers generally have a few control options, most offering 7 day multi-function timers – your quote will detail what controller is included with your unit.
Duct: Some suppliers will offer options for duct, we only install premium R1.5 duct which is well above the industry standard!
Smart Zoning!
Add smart zoning to your ducted reverse cycle system for temperature control in each room
Smart Zoning
What about the duct?
Don't underestimate the duct! We only use R1.5 insulated duct and ensure it is installed to AS 4254, Australian Standards. Many others use R1.0 or even as low as R0.6 duct. Better yet, all Climate Master installers have undertaken a duct installation course, this ensures energy loss is kept to a minimum and air flow is delivered evenly throughout your home.
Running costs & Efficiency
Ducted reverse cycle air conditioners are generally very efficient. For every unit (kW) of electricity used they generally produce 3-3.5 kW of heating or cooling. Ducted systems have to meet Government performance requirements, but don't require an energy rating label. You can view the government's energy rating website for more info.